Register today: 2017 Girls Development Camp in Cuba
---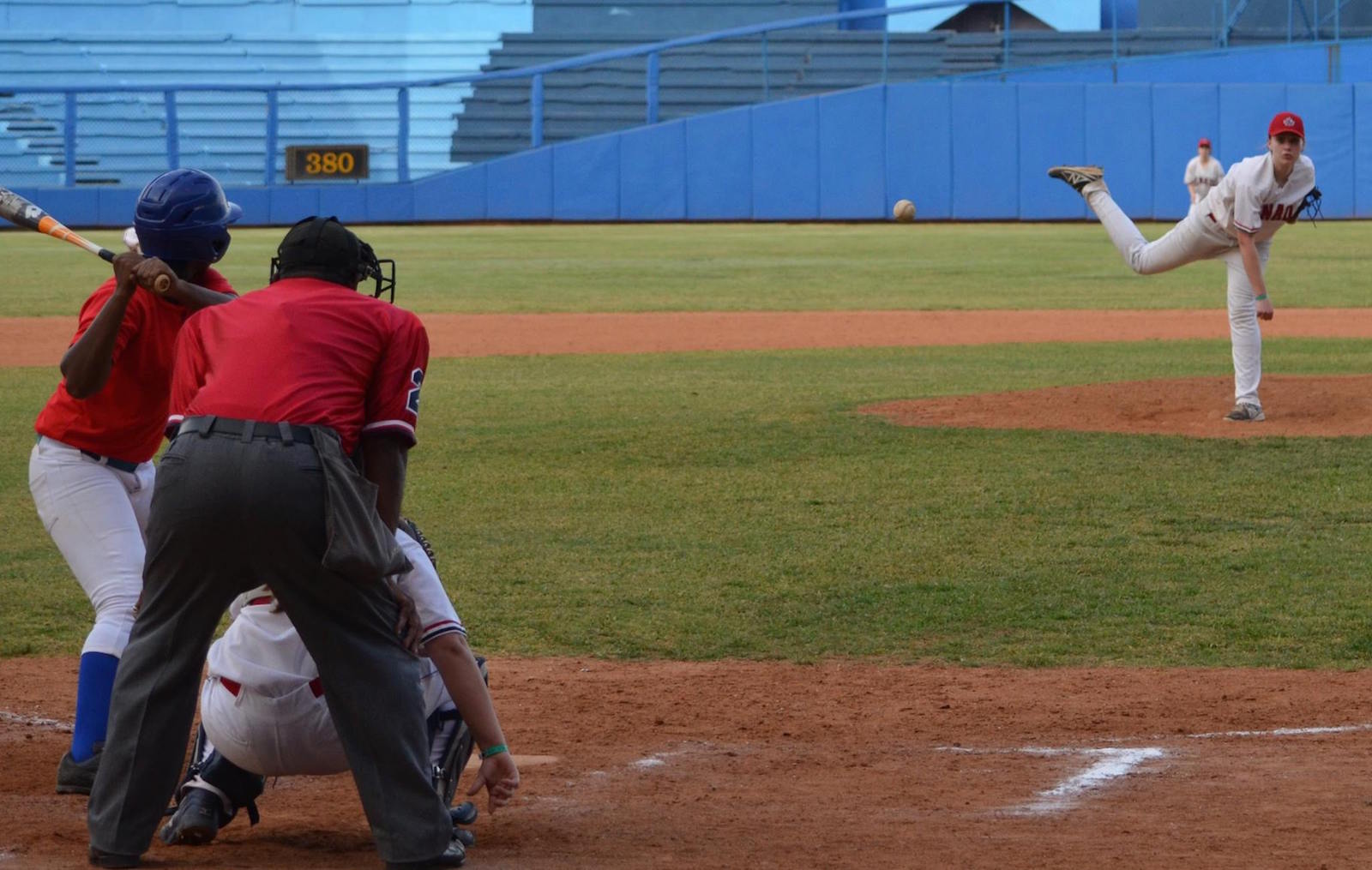 OTTAWA - From February 19-26, 2017, Baseball Canada will conduct a Girls Baseball Development Camp in Havana, Cuba for athletes aged 14-18.
This Development Camp is in its eighth year of operation under the direction of Women's National Team Manager André Lachance.
"This trip is an invaluable experience for players looking to take their game to the next level," he said. "Players will be challenged each day on the field as they compete in an environment that is foreign to them.
"Another important component to the trip is a cultural and learning exchange where players will be exposed to Cuban culture and history with off-field activities scheduled each day."
Participants will meet, train and compete with Cuban student athletes and coaches at Cuban sports facilities and venues arranged by the Cuban Ministries of Sport and Education. Participants will also have the opportunity to train with members of the Cuban National Team and receive instruction from former Cuban professional players in addition to Lachance and other members of Baseball Canada's Women's National Team coaching staff.
Current Women's National Team members will serve as members of the coaching staff.
The trip also serves as an Identification Camp for future editions of the Women's National Team. To date, 24 athletes who have attended the Girls Development Camp in Cuba have gone on to participate with the Women's National Team program including seven players from the squad that recently captured a silver medal at the WBSC Women's Baseball World Cup in Korea.
Priority will be given to players who participated at the 2016 16U Girls Invitational in Vaughan, ON. Parents are also welcome to travel with the group and will get a $100 reduction.
*Please note the following important information*
Program Price Includes: Round trip airfare from Toronto, Montreal, Edmonton or Vancouver to Cuba, 7 nights accommodation double occupancy in air-conditioned rooms with en-suite bathroom, breakfast and dinner daily, coordination and entrance/ participation fees for visits - games - training – excursions, translator/guide services, local facilitators and officials, ground transportation via modern air-conditioned bus as per itinerary, Cuban visa, Canadian national team coaching, national team uniform and hat for camp. Other departure cities can be added based on the demand.
Not Included: Some lunches, transportation to Toronto/Montreal/Vancouver/Edmonton, optional activities, tips.
PRICE: The price of $1,795.00* per person includes the services described in the itinerary with departure from Toronto or Montreal ($2,050 from Vancouver and $1955 from Edmonton). Accommodation is air conditioned with satellite TV and en-suite bathroom based on 2 per room.
*Subject to change. Based on last year cost.
SUNDRIES: Participants should budget for sundry expenses at approximately $200 CAD per person for the week to cover lunches, beverages, tips and personal expenses. Please note that a valid passport is required for entry into Cuba.
PAYMENT DATES: To allow us to schedule the visit and begin to make the necessary arrangements with the various Cuban institutions involved, and reserve the air plane seats and hotel rooms, a deposit of $400 per person is required by November 1st 2016 (without deposits no air seats or hotel rooms are being held). The final payment will be due on December 2nd, 2016. Places are limited to 40 participants total. Baseball Canada will provide a platform for athletes wishing to self fundraise.
To register, please visit: https://ballcharts.com/team/?team=baseballcanada&fd=registration&pg=event&id=5
If you have any questions please give call André Lachance at 1-613-748-5606 or by email at alachance@baseball.ca.